The Sorrow of Tomorrow
My heart is weary. It's not hard to imagine why. Even those who do not have much place for faith can look around our country and point to any number of different issues causing sorrow and pain. Something is wrong with our world. I heard tonight of a story of a newborn diagnosed with a developmental disorder and a literal hole in their heart. For the past week I have watched as a family has had to say goodbye to their toddler as a result of a tragic accident. And as I consider the sorrow of today I am ready to be undone by the sorrow of tomorrow. For these things won't just disappear tomorrow. They're actually likely to get worse. And I'm not sure I am ready for it.
It's amidst these trials and tribulations that it's tempting to loosen my hold on God. To distance myself from the one who seems to ignore my prayers, to ignore the suffering of today, or who even may seem to be the cause of the sorrow of tomorrow. If He is a good God, how can he let so much bad happen? If He is all powerful, why does he ignore my prayers for things that seem to be  something a good God would want?
In Mark 14:34, Jesus describes his current status as being "very sorrowful, even to death." He's in the Garden of Gethsemane with Peter, James, and John and he asks them to watch while he prays. The Last Supper is finished, one of his closest disciples is in the process of betraying him, and Jesus knows he is about to be put through the worst possible death available to anyone during his day and age. My sorrow may be big but it certainly can't compare to this. My closest friends aren't betraying me to death. I'm not about to undergo torture to the point of literal death.
While Jesus prays, he asks for relief. He falls on his face and prayed that the hour might pass from him. He then asks God to remove this cup of sorrow from him (verses 35-36).  I can see that in great sorrow, it's okay to ask for God to remove it. To ask for that relief. But I have to acknowledge something that even Jesus acknowledges before he finishes his prayer. It may be that this sorrow is part of God's will for me. That somehow God wills this pain for me. Even while Jesus asked for relief, he acknowledges that God's will may in fact be that he has to go through all this pain and tribulation. He acknowledges that while he wants the sorrow of tomorrow to pass, that it may in fact be exactly what God intends for him. And he submits to that truth.
I have to trust that while I may not fully understand what caused Jesus to pray this prayer, I do know that because He lives in me, he empowers me to willingly submit to the sorrow of tomorrow for the sake of God's will. I may not be Christ, I may not be facing execution, but I can at least acknowledge that God's will intends to use pain in my life to make me more like Jesus. To be willing to trust and submit to a Father who loves me and might allow me to suffer for His purposes. To be more dependent on the one who yearns for me to come to him like a child asking for help.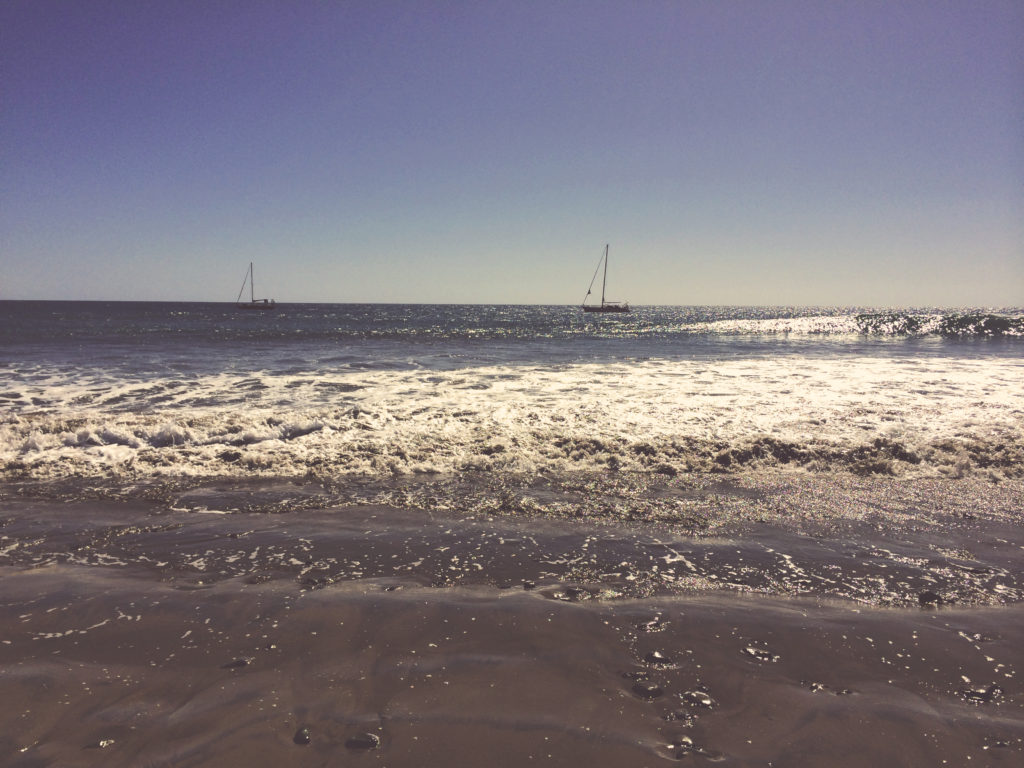 Today's sorrows may be great and the sorrow of tomorrow may threaten to undo you. But there is hope. Hope that can anchor your soul (Hebrews 6:19) so that when the storm threatens to undo your sails with the sorrow of tomorrow, you can hold fast and weather the storm. One day the sorrow of tomorrow will be the the sorrow of yesterday and the day will be the day of the Lord in which every tear is wiped away and the weary and heavy laden will find rest. Weep. Pray and ask for relief. But trust a God who suffers with us and endured the sorrows of tomorrow, that he might one day make your sorrows a thing of the past.